STEP 1 – Detox
Your liver metabolises fat. When it is overloaded, it is not as effective in breaking down fat. "Re-set" your liver with a detox and get your system functioning at optimum capacity!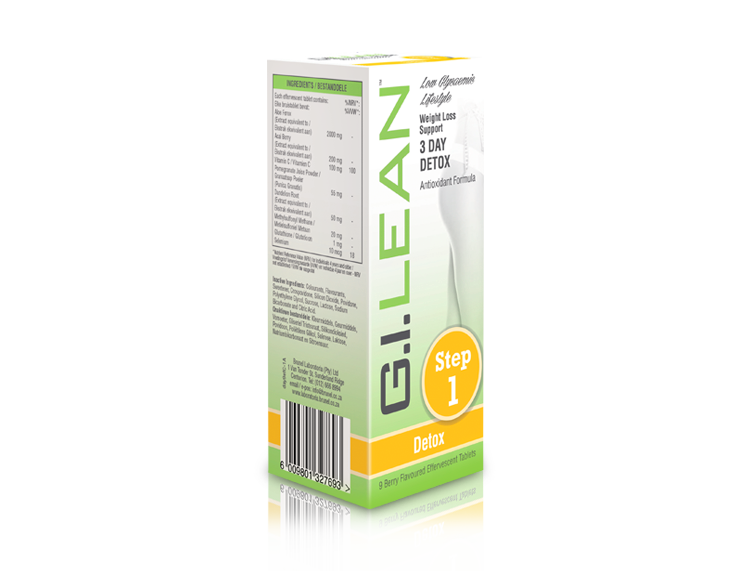 3 DAY DETOX


ANTIOXIDANT FORMULA



Weight Loss Support
G.I. Lean 3 Day Detox is an antioxidant formula that provides a blend of plant extracts, fruit extracts, organic Sulphur and other nutrients.
Directions for use:
Adults: Dissolve 1 effervescent tablet in a glass of water 3 times a day. Use for 3 consecutive days. G.I. Lean 3 Day Detox effervescent tablets may be used on a monthly basis.
9 Berry Flavoured
Effervescent Tablets
Combination Product  – Western Herbal Medicine
Only effective as part of an energy-controlled balanced diet.
Disclaimer: This unregistered medicine has not been evaluated by the SAHPRA for its quality, safety or intended use.