STEP 2 – BioBurn
Time to improve your metabolism and burn, baby, burn. Don't deprive yourself – that's a surefire way to slow down fat burning. Eat low G.I. and kickstart your G.I. Lean lifestyle.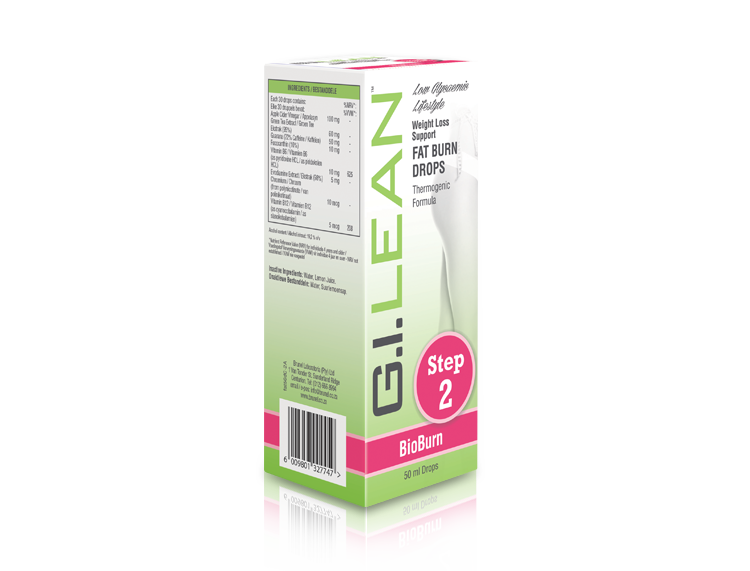 FAT BURN DROPS


THERMOGENIC FORMULA



Weight Loss Support
G.I. Lean Fat Burn Drops is a herbal formula that contains Apple Cider Vinegar and Green Tea Extract.
Directions for use:
Adults: Take 30 drops diluted in a glass of water before breakfast and lunch.
Do not exceed the recommended dosage.
Only effective as part of an energy-controlled balanced diet.
Disclaimer: This unregistered medicine has not been evaluated by the SAHPRA for its quality, safety or intended use.