The G.I. Lean Weight Loss Programme is designed to help you reach your ideal weight, while teaching you simple facts about healthy nutrition, the Glycaemic Index and Glycaemic Load, meal portions, exercise, supplements, and other easy to understand information that you can fit into your life now and in the future.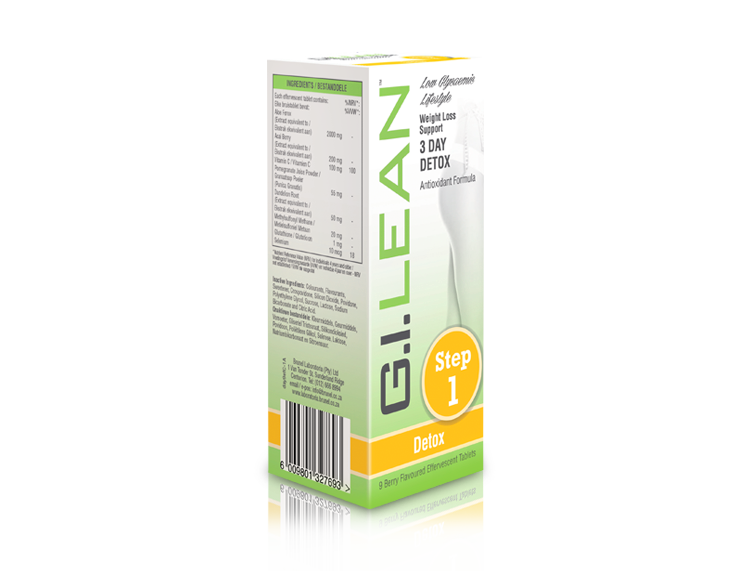 3 DAY DETOX


ANTIOXIDANT FORMULA



Weight Loss Formula
G.I. Lean 3 Day Detox is an antioxidant formula that provides a blend of plant extracts, fruit extracts, organic Sulphur and other nutrients.
DOSAGE:
Adults: Dissolve 1 effervescent tablet in a glass of water 3 times a day. Use for 3 consecutive days. G.I. Lean 3 Day Detox effervescent tablets may be used on a monthly basis.
STORAGE INSTRUCTIONS:
Store at or below 25 °C in a cool, dry place, protected from light.
Keep tightly closed.
KEEP OUT OF REACH OF CHILDREN. 
9 BERRY FLAVOURED
EFFERVESCENT TABLETS
For full prescribing information, please refer to the Patient Information Leaflet by clicking here.
Combination Product – Western Herbal Medicine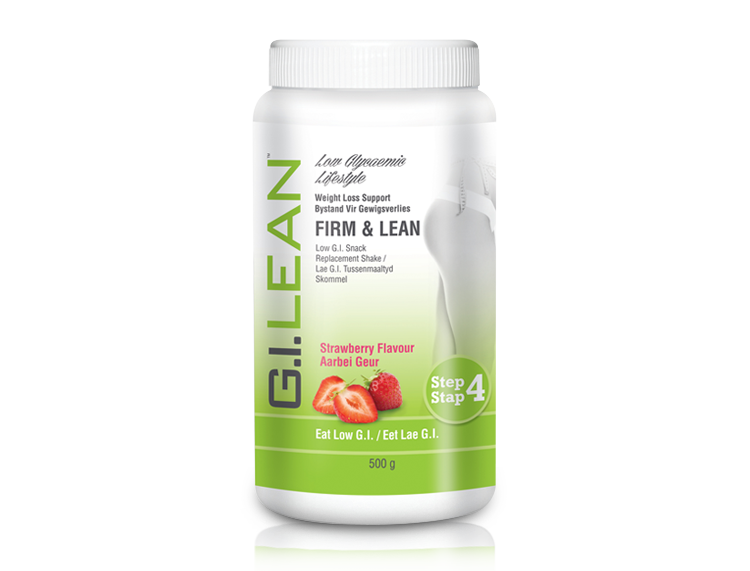 FIRM & LEAN
STRAWBERRY SHAKE
LOW G.I. SNACK REPLACEMENT SHAKE
Weight Loss Support

A delicious, satisfying supplement disguised as a strawberry shake that is rich in protein, low in fat and low in carbohydrates. It is ideal to use as part of a low G.I. balanced weight-loss programme to substitute your mid-morning snack.
Sweetened with low G.I. Xylitol.
Directions for use:
Adults: Mix 5 heaped teaspoons (25 g) in a glass (250 ml) of low fat milk and stir.
500 g

Only effective as part of an energy-controlled balanced diet.