Coral Calcium
Coral Calcium is not only a Calcium and Magnesium supplement, but also contains Vitamin D.
Calcium intake, when combined with sufficient Vitamin D, a healthy diet, and regular exercise, may reduce the risk of developing osteoporosis.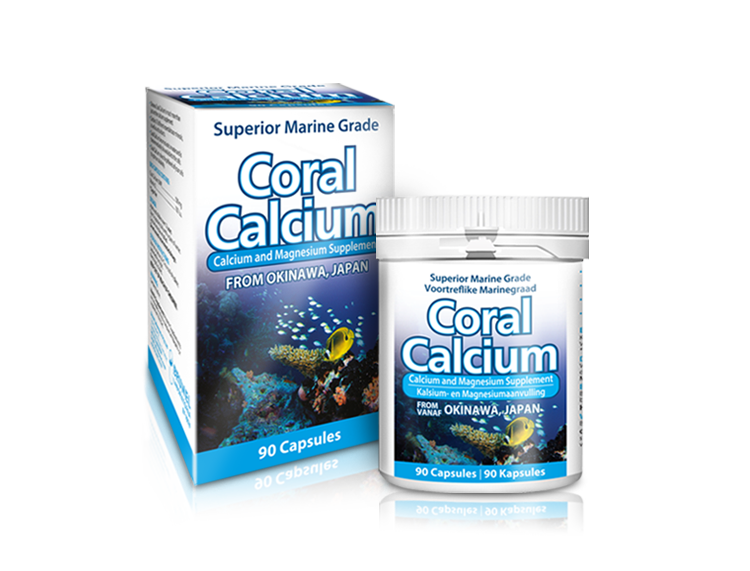 Coral Calcium



Calcium and Magnesium Supplement
Coral Calcium is a Calcium and Magnesium supplement that contributes to the following:
Development and maintenance of bones and teeth.
Normal muscle function.
Normal energy-yielding metabolism.
Normal blood clotting.
Normal neurotransmission.
Normal function of digestive enzymes.
Coral Calcium plays a role in:
The process of cell division and specialisation.
A factor in the maintenance of good health.
Each capsule contains:

Coral Calcium (SMP)
500 mg
Vitamin D
150 i.u.
Adults and children over 12 years: Take 2 capsules daily with a glass of water, or as prescribed by a healthcare professional. Capsules may be emptied.
Do not exceed recommended dosage.
May contain trace amounts of Iodine.
90 Capsules

Health Supplement

Disclaimer: This unregistered medicine has not been evaluated by the SAHPRA for its quality, safety or intended use.