FibreClear

FibreClear, your daily soluble fibre supplement.
Everyone, from children to seniors, can benefit from FibreClear's ability to enhance digestive regularity.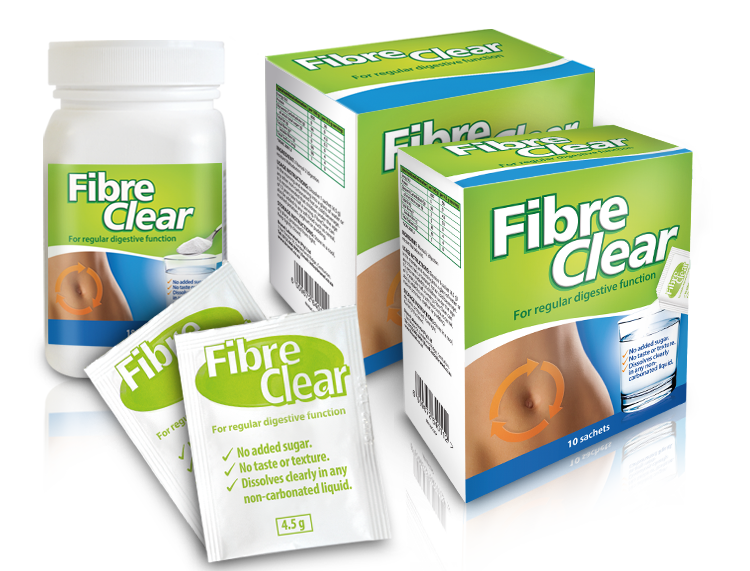 FibreClear

For regular digestive function.

FibreClear is a resistant maltodextrin and soluble fibre that is produced from cornstarch.
FibreClear, when taken with food, effectively lowers the GI levels, and will not cause blood sugar levels to fluctuate.
FibreClear has GRAS (Generally Recognised as Safe) status from the FDA.
Why FibreClear:
✓ No bloating.
✓ No preservatives.
✓ Safe for diabetics.
✓ No taste or texture.
✓ No artificial colourants.
✓ No artificial flavourants.
✓ No chemical solvents, yeast, starch or gluten.
✓ Assists in maintaining a regular digestive function.

Typical nutritional information:
per 100 g:
per 4,5 g serving:
Energy (kJ)
800
36
Protein
0
0
Glycaemic
Carbohydrate (g)
96
4,3
of which total sugar (g)
2
0,1
Total fat (g)
0
0
Total fibre (g)*
90
4
Soluble fibre (g)
90
4
Total Sodium (mg)
1
0
*AOAC 2001.3
Ingredient:
Fibersol-2 (digestion resistant Maltodextrin).
Dissolve 1 teaspoon/sachet (4.5 g) in the morning and evening into a glass of water or any other non-carbonated hot or cold beverage.
It is recommended that children under the age of 12 years take half a serving.
FibreClear can also be added to any soft food such as cereal, mashed potatoes, yoghurt or pudding.
10 SACHETS, 30 SACHETS, 180 g

Foodstuff