FibreClear – Fit for Fibre!

FibreClear, your daily soluble dietary fibre supplement.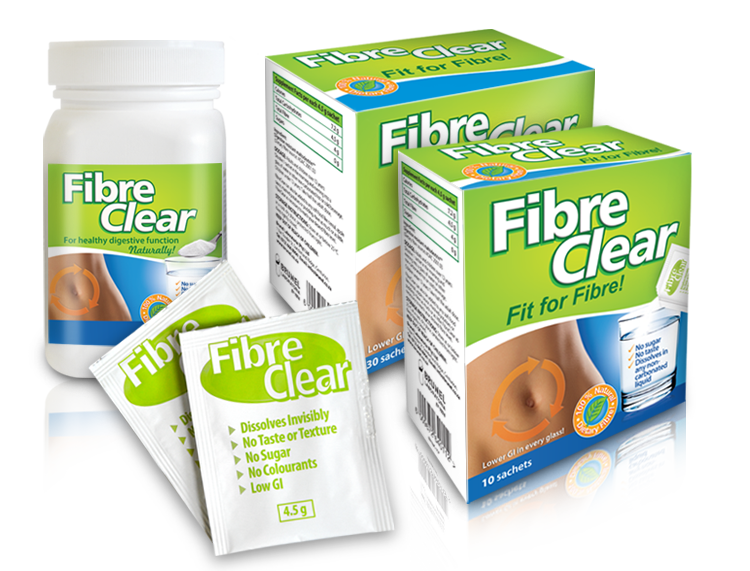 FibreClear




100% Natural Dietry Fibre



FibreClear is a soluble dietary fibre produced from cornstarch that helps maintain healthful levels of intestinal microflora. FibreClear effectively lowers the GI of meals, and will not cause blood sugar levels to fluctuate.
FibreClear has GRAS (Generally Recognized as Safe) status from the FDA.
✓ Dissolves clearly in any non-carbonated beverage.
✓ No taste or texture.
✓ Safe and gentle.
✓ No bloating.
✓ Assists in maintaining healthy digestive function.
✓ Safe for diabetics.
✓ No artificial colours or flavours.
✓ No preservatives.
✓ No chemical solvents, yeast, starch or gluten.
Supplement facts per each 4.5 g sachet:
Calories
7.2 g
Total Carbohydrates
4.5 g
Total Fibre
4 g
Sugars
0 g
Ingredients:
Digestion resistant maltodextrin**
(Dietary fibre source) AOAC 2001.03
Adults and children over 12 years: Dissolve 1 sachet in the morning and evening into a glass of water or other non-carbonated hot or cold beverage.
Children under 12 years: Take half the adult dose.
FibreClear can also be added to any soft food like cereal, apple sauce, mashed potatoes or pudding. Have as much or as little FibreClear as necessary to reach your desired fibre level.
10 Sachets, 30 Sachets, 180 g

Foodstuff